Penny Eng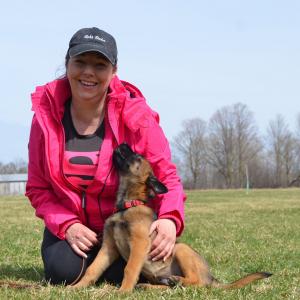 Training Director
Penny is a Registered Nurse and a Dog Behaviourist who has been training dogs professionally for over 20 years.  
True Fact: Penny almost sold her first car to buy her first Rottweiler!  
Schutzhund demands the highest level of competitive obedience, and this is precisely what attracted Penny to this sport.  Of course, the protection is fun too!
Penny has titled dogs in herding, CKC obedience and Schutzhund.  Her new puppy is Drac's B'Ludacris and he is currently working on his foundation elements for the sport.