Marvin Eng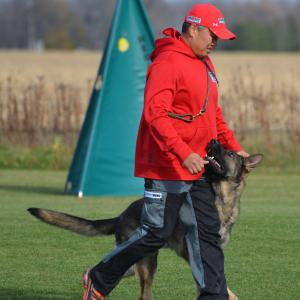 President
Marvin has been involved with the sport for close to two decades and continues to learn every training session!  He loves seeing a dog/handler team in total unity on the field. The sport is all about "The Art of Control".
Marvin has tilted dogs from their BH through to their IPO3/SchH3 titles at a national level, and has trained and sold dogs to the police and military.  He aspires to compete internationally with his dogs.
Marvin is working with Bella vom Kolblhaus, BH getting her ready to compete.  Marvin is the club's teaching/training/trial helper as well as being a GSSCC certified Teaching Helper.  Marvin is a also a member of the Helper Committees 
for the GSSCC and the CWDF (Canadian Working Dog Federation).