Sandy Nonnewitz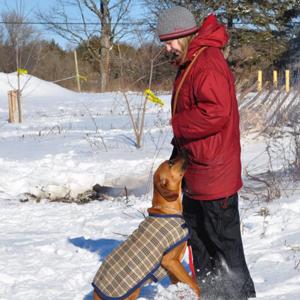 New to the sport, but not new to dogs!
Sandy is a professional dog trainer and groomer, and is currently a partner in RoseWood Pet Resort.  
Sandy's love of dogs started when she was 10 years old, when she used to dress up the neighbour's poodle, Tammy, in dresses and pearls!
Sandy is in the process of buidling foundation on her female GSD, Engel.